Today we had the opportunity to relive our camper days. Three awardees and our founder joined street artist Lace in the Moon in hosting a workshop for Girls Rock Philly (GRP) youth campers at GRP's Summer Rock Camp.
Using yarn bombs as our foundation, we spoke with these 9- to 12-year-old campers about what keeps us going during the rougher times. We also created some art!
Lace in the Moon led us in the creation of crocheted portrait frames for the campers' music showcase. The finishing touch came from campers' ribbons testifying to what gives them grit.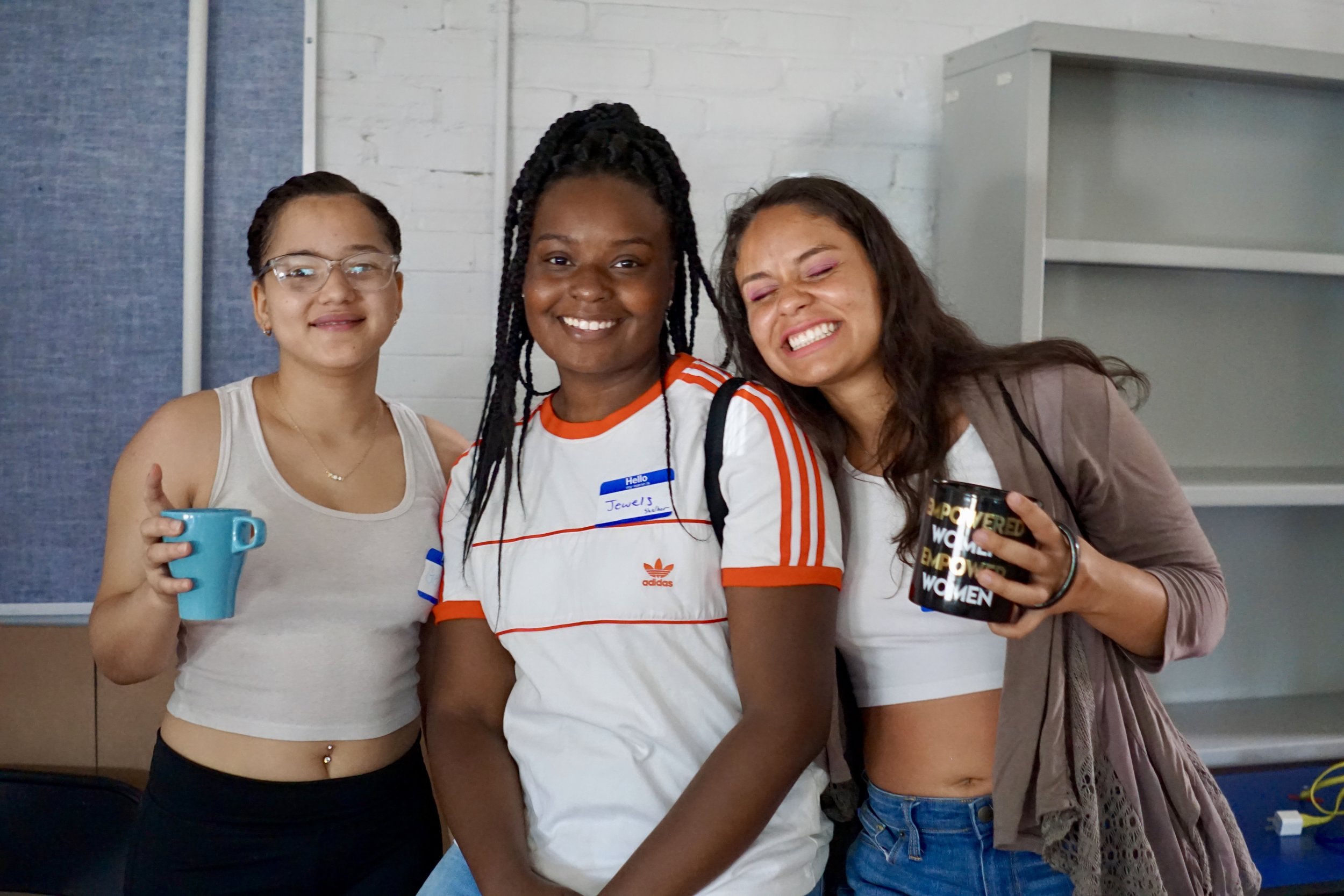 Girls Rock Philly is a youth-centered organization that provides music mentoring and an intergenerational community to girls, women, trans, and gender-nonconforming people. Lace in the Moon is a recognized street artist in Philadelphia, and, thanks to her recent Queer Eye scavenger hunt, well beyond.